Display advertising & remarketing
The right message at the right time.
Display ads are ads displayed on the articles, videos or websites that consumers browse. With Google Ads you can display your ads on the Google Display Network, a collection of more than two million websites that reach more than 90% of Internet users around the world.
Display banners are thus the way to increase your brand awareness. In addition, the channel is also extremely suitable for remarketing. Anyone who visits your website without taking any further action can then be reached again with a targeted retargeting display ad.
The difference between Search ads & Display ads
While search ads are shown to potential customers the moment they search Google for what you offer, Display ads are shown as people visit sites in the Google Display Network.
When you use Display ads, you may not reach those who are actively searching for what you offer. Still, you are introducing your business to a specific audience that is likely to be interested in your products or services. This can help you reach a larger or completely new audience than through search alone.
Remarketing / Retargeting
You know them ... the ads that keep haunting you on the Internet after you've checked out those fancy sneakers on Zalando. So anyone who visits your website without taking any further action can be reached again with a targeted ad. Of these people we know for sure that they are interested and therefore it is even more important to reach them again with a targeted ad. This way you can make sure that these people easily find their way back to your website and proceed to conversion.
Benefits of retargeting?
Broad reach: Through remarketing, you can reach all the people on your remarketing lists across millions of websites and mobile apps.
More customers & sales: with remarketing, you reach audiences that have already shown interest in your brand or products. This makes it easier to give that final push to convince them to take action.
Increased brand awareness: Maybe a remarketing campaign doesn't generate an immediate purchase, but it does increase awareness of your brand and that way you can become top of mind. By showing your products again to potential customers, they will recognize and remember your brand.
Good segmentation is key
Based on the online behavior of website visitors, you can easily distinguish different target groups. Below are the different target group possibilities within Google Ads.
Interest targeting is exactly what it sounds like - it allows you to show your ad to people who are interested in your products and services, or people who engage in activities related to your business. There are four categories of interest targeting that you can choose from:
Affinity Audiences
This includes +80 different groups based on interests or hobbies, such as "sports fans," "car enthusiasts" or "gamers." You can choose to show your ads to one or more of these audiences.
‌
Custom Affinity Audiences
To further specialize your targeting, you can create your own custom audience using keywords.
If you create ads for your running shoe store, you can use keywords like "marathon training," "beginner runners" and "running tips." When you set up your custom audiences, your ads will be shown to people who visit websites that contain these keywords.
You can also add specific URLs that runners may visit, such as running.com or runnersworld.com, to target sites where you want to show your ad.
‌
In-Market Audiences
In-Market Audiences allow you to identify customers who are actively looking at products or services similar to yours. Using the same example, these could be customers who have added running shoes to their shopping cart while browsing a website, or customers who have visited numerous sites related to running shoes.
‌
Remarketing audiences


Remarketing audiences are audiences that can be built based on your own (website) data. For example, homepage visitors, shopping cart abandoners, or website visitors looking for information who have downloaded a white paper.

You can also upload customer lists and use them to target your ads to the right people. You can use these lists for remarketing or for building similar audiences.

Based on this audience segmentation, you can target your campaign and message.
The dreaded "Zalando effect"
Still, you have to watch out for the "Zalando effect." The danger is that remarketing quickly comes across as intrusive and so you create an aversion. And that's just what we don't want to achieve right? This is why we set a daily and weekly limit. A good guideline for this is 3x per day or 10x per week. In some cases, it can also be useful to remove existing customers from your remarketing list so you don't keep "harassing" them unnecessarily when they have already purchased your product.
Cedric T.
Team Lead Performance
"Display bannering is the ideal way to increase your brand awareness."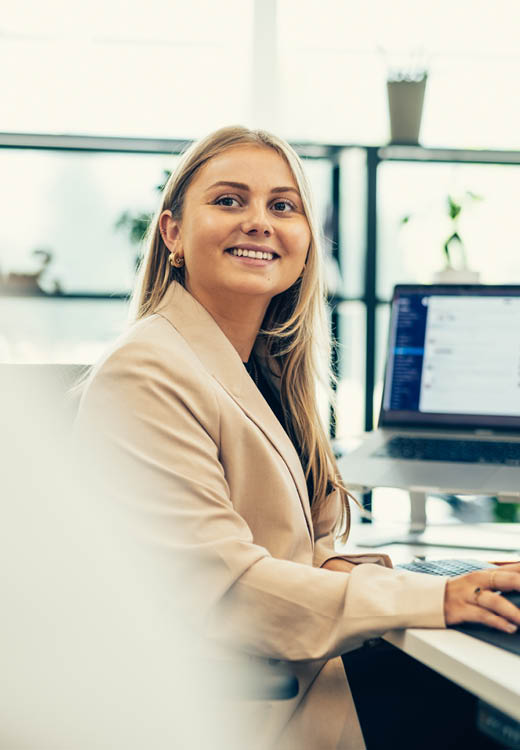 Are you comfortable with such a Diplay campaign?
We can take care of that! We are Google Premier Partner and among the top 3% of Belgian agencies allowed to wear this badge. Digitong launches new campaigns every day. We're pretty good at it 😉 Our SEA specialists are happy to help you set up online advertising campaigns that achieve your goals.
We don't bite
Leave a message. Our experts will look at the possibilities for your business, without any obligation.