Tracking
Making your online and offline marketing efforts measurable and insightful
Making your online and offline marketing efforts measurable and insightful is one of the biggest but most important challenges when you enter the online marketing arena as a business.
Data as a guide to success
Conducting marketing without some insight into the campaigns and its results is virtually impossible. Therefore, we create an individual plan for each client so that all business objectives can be mapped out. The data we then gather gives us a foundation to make thoughtful strategic decisions that we then translate within the online campaigns.
To measure is to know.
You don't let a blind person drive a car. The same goes for online marketing. Using various tools, Digitong can map the entire ecosystem of your website. As well as push the boundaries here, we can measure the offline impact our online efforts have on your business.
How do we realize this?
Google Analytics 4

Google Tag Manager

Enhanced Conversions

Offline Conversion Tracking

Server-Side Tracking
Google Analytics 4
Learning to better understand the potential customer and her behavior is vital. With Google Analytics 4 we can get a better grip on this using numerous detailed statistics from your website. Which people buy my services or products and do they match my predetermined personas? Where do people drop out in the decision-making process? Digitong can provide you with such valuable insights, which we then translate into our campaigns.
Google Tag Manager
Thanks to the tool Google Tag Manager we can capture specific data from the website and forward it to Google Analytics, to our online campaigns or other platforms. Think of important data such as basket size, order value, product IDs, the possibilities are endless. This data helps us, for example, completely map the profitability of our efforts and make adjustments as needed.
To collect privacy-proof data, we work within Google Tag Manager and Google Ads with Enhanced Conversions, or called enhanced conversions. This is a tag that allows us to measure our goals more accurately along all touchpoints. It does this by encrypting proprietary first-party data (via SHA-256) and playing it back to our ad channels. In this way, we create an environment where we become less and less dependent on third-party data.
Not only is this data relevant for e-commerce, but also for customers whose sales occur outside the website (e.g., via phone or email). Thus, using these enhanced conversions, we can match first-party data from, for example, a completed contact form with data from the campaigns.
Offline Conversion Tracking
To even better capture the conversions that occur outside of online platforms, we propose the use of Offline Conversion Tracking. This allows us to start using offline data from a CRM system using unique IDs to provide additional data to our campaigns.
Server-Side Tracking
Within Server-Side Tracking, we no longer collect data within the browser but rather it goes through a server. In other words, the user's data first goes to an external server before being processed by Google, Facebook, Bing,.... And why is this important? This way, we ourselves can better manage and preserve our own generated data.
Sid
Marketing Specialist
"Data is the new gold, so it's time to be a gold digger."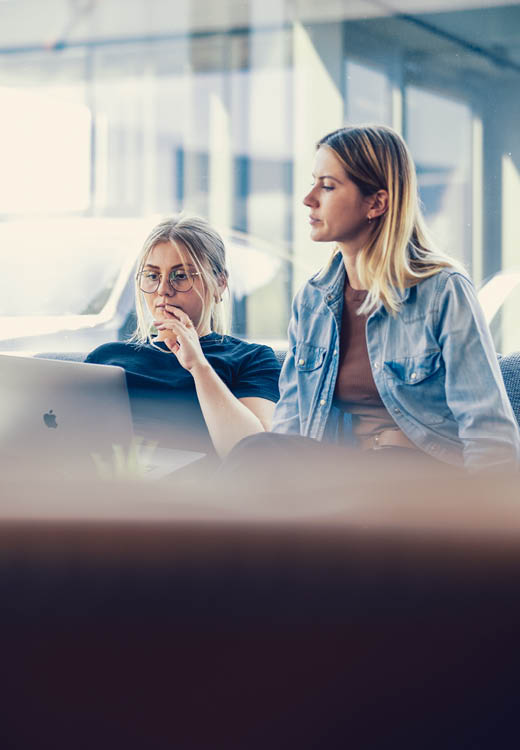 Would you also like to gain more insight into your own business?
Or make better strategic decisions based on collected data? Then our experts can definitely help you. Take the step now and contact us!
We don't bite
Leave a message. Our experts will look at the possibilities for your business, without any obligation.